Cocktail of the Week: Old Fashioned
8/2/2018 (Permalink)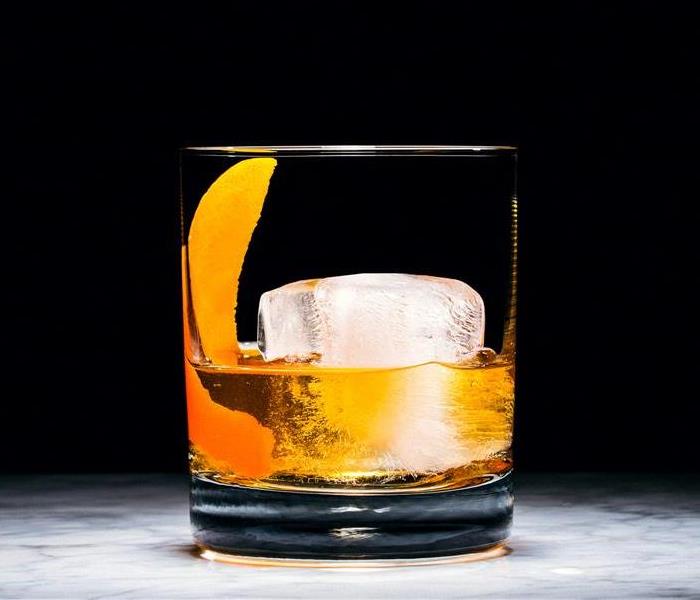 The term Cocktail first came into existence in 1806 for a drink that included Spirits, Sugar, Water, Bitters.
Welcome to our first installment of Cocktail of the Week! A new post will occur every Friday breaking down the common and not too common cocktails for your enjoyment.
FAQ:
1) But...Why cocktails? You guys are a SERVPRO?
Hey! Great question, well if there's something that we all here at SERVPRO like to do it's have a nice cocktail. We're guessing you enjoy the same.
_____________________________________
The Old Fashioned
It's the OG, the grand-dad, the mecca of all drinks. Not only is it delicious to drink, but it's easy to make and easy to mess up.
Spirit: Whiskey (Rye preferably)
Sweet: Sugar (Simple Syrup preferably)
Bitter: Angostura Bitters
In a Whiskey glass combine:
1 TSP - Simple Syrup
3 Dashes - Bitters
2 oz - Whiskey
Place Big Ice Cube in glass and stir for 25s
Pro Tip: If using Rye, garnish with Lemon Twist. If using Bourbon, use Orange Twist.
For more information on the Old Fashioned check out this link.