How Clean is Your Air After a Fire?
11/1/2018 (Permalink)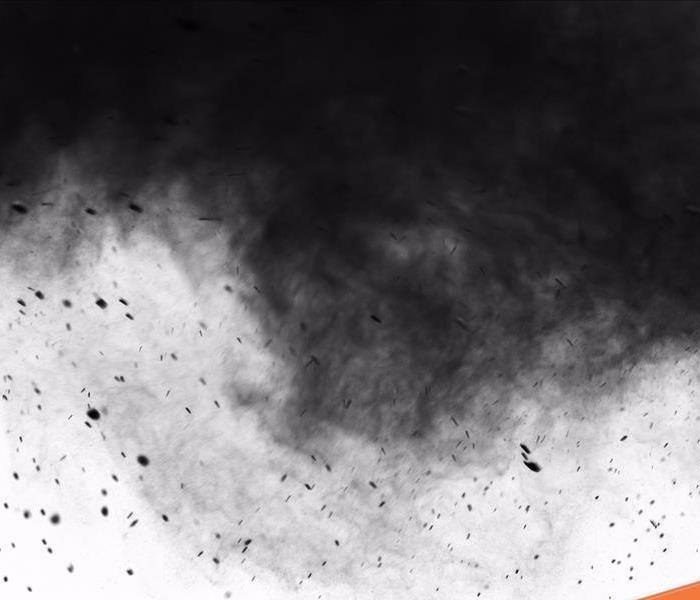 You know that nasty sting you feel in your nose when walking by a building that has recently burned down? It's unpleasant & hazardous. The odor is sulfer mixed with smoke. It's called Acrid. What's the best way to get rid of it?
Keep in mind, smoke contains the residue of all the burned materials and it can be caustic. It usually requires special equipment to completely clean the air. Ozone Machines and Air Scrubbers are designed specifically for this work.
Ozone Machines destroy the Molecules, Bacteria, and Spores that cause unpleasant smells. Air Scrubbers clean the air by repeatedly moving it through HEPA filters which help reduce the smell.
What else is involved? Other necessary steps involve: (1) Clean all the hard surfaces (2) Wash or treat clothes, drapes, carpets, and upholstery.
A fire doesn't always destroy a building, smoke however, can ruin everything it contacts. Make sure you do all that's needed to "clear the air."