How Your HVAC System is Affecting Your Health
2/1/2016 (Permalink)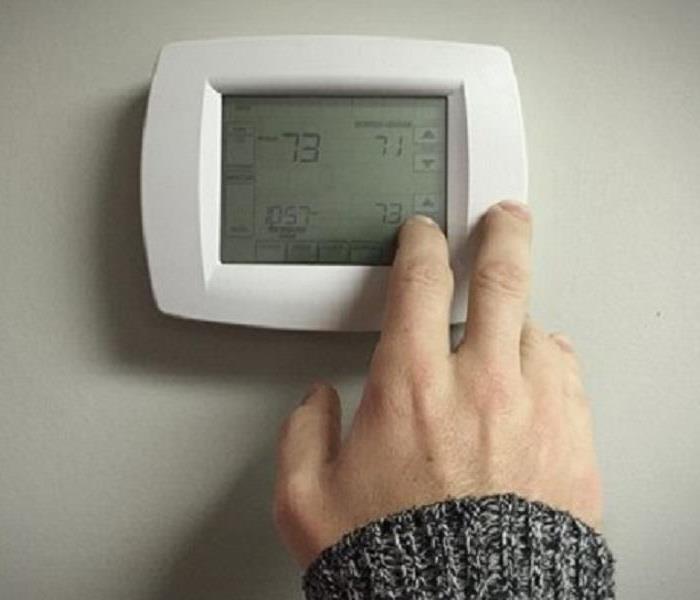 You no doubt cherish your HVAC system. You may use it everyday, especially the AC in the Summer and Heat in the Winter. But your HVAC System is affecting your health.
What You Need to Do:
Change your Air Filters. Air Filters keeps your air clean from Bacteria, Dust, Pollutants, Pet Dander, & Mold. A clogged Filter cannot combat against such things. It also puts strain on your energy bill and HVAC system. A clean Filter ensures your HVAC system operates efficiently.
When to Change Them:
Every 3 Months is typical. Yet, Pets, Children, & Allergies are all variables that may shorten that time to Once a Month.
How to Do It:
Your Air Filters are usually located:
On Your HVAC System
Your Ceilings
Your Walls
Check these areas for Return Vents, these are where your Filters will be. Before removing Filters, make sure your HVAC system is OFF. Then, proceed to remove the Filters.
Take note of their Sizes, they're written on the side of the Filter. Pick up your new Filters at a Hardware Store or store that carries home supplies.
Proceed to install new Filters. Directional arrows on the Filter will help you to install it correctly.
(SERVPRO TIP: Mark the date you installed the Filters to help you remember when to change them out next.)