Are You Ready For Moving Day?
3/4/2016 (Permalink)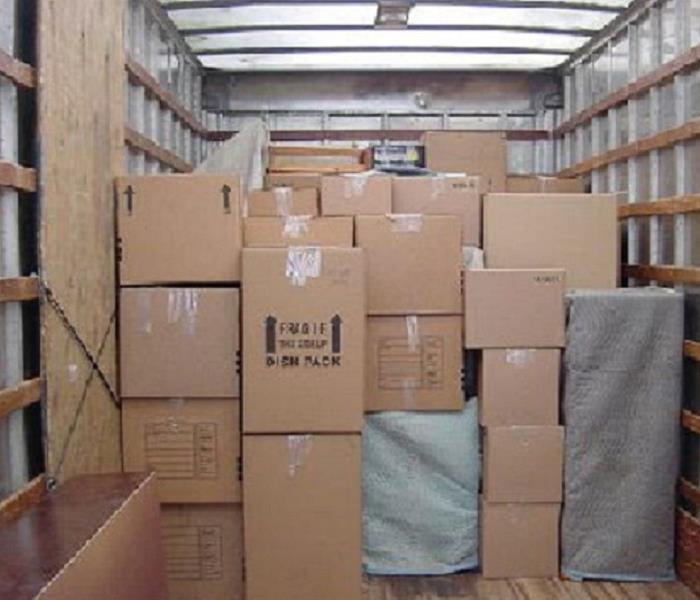 Tasks go much smoother when you have the proper tools. Moving is no different. A day of what would be full of stress and exhaustion can turn into a process of ease. Having the proper tools contributes to that ease. Here's a few Absolute Essentials that will help make your moving day easier.
The Essentials:
Boxes - This ones a no brainer, having plenty of boxes is a must. A variety of sizes is important too.
Tape - You can never have enough tape. You'll mostly use Packing Tape. It's good to have Duct Tape too, you never know what you'll run into.
Markers - It's always good to be organized and markers will help you do just that. Mark the boxes that correspond to a certain room and label them with any other information you may need.
Packing Paper/Bubble Wrap - Nobody wants their dishes or other fragile items broken during the move. Having plenty of newspaper or bubble wrap can prevent such a disaster.
Those are the Absolute Essentials, the things you need to accomplish your move. But these next things can really impact the ease of it. This list is subjective to you and your move.
Dolly
Gloves
Scissors/Blades
Toolbox
Bungee Cords/Straps
Blankets, Towels, Tarps
Food & Water
If you have allot of boxes and fewer people, a Dolly would be great to have. Not only would it take the load off your helpers, but it would also cut down on time. If you have more furniture then boxes, a Furniture Dolly may suit you better then an upright one.
Gloves may come in handy if you need a little extra grip. Scissors/Blades can be of use when dealing with difficult tape. A Toolbox would prove useful too when certain furniture needs taken apart or doors need to come off.
If your transporting the items yourself, Bungee Cords & Straps are recommended. A supply of old Blankets, Towels, or Traps can provide protection for your furniture as well.
Last but not least, having enough Food & Water. All this work is going to get you and your helpers hungry & thirsty. Have enough nourishment to get you through the move.
Let's face it, Moving is tough, but it doesn't have to be. These tips can help you be prepared and enjoy the move into your new place with ease.