3 Things You're Forgetting to Clean
3/11/2016 (Permalink)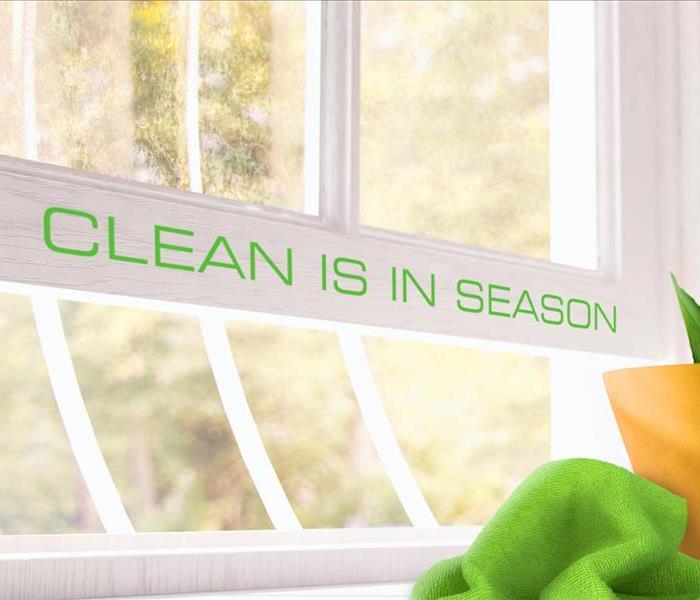 It's that time of year again...Spring Cleaning. It comes at a time when you're busy getting your Taxes done and trying to readjust your sleep schedule due to Daylight Savings time.
You may just put off your Spring Cleaning altogether or clean whenever you get the chance. But whether you clean in the Spring or some other time, these 3 things can make all the difference.
1) Dust:
Dust is easily overlooked. We may think, "There's so little, nobody will notice it." But they do!
- Dust contains animal dander, insect waste, dirt, & human skin. -
The worst part is that it can be almost everywhere. Counter tops, picture frames, shelves, and glass are notorious for collecting dust.
So grab a few cloths and your choice of dust cleaner. Dust can make all the difference between clean and squeaky clean.
2) Mold:
This one might seem scary, but we're not talking about the mold that grows from in your basement or that needs to be handled by a Mold Remediation Company.
- Mold Thrives on Moisture. -
Where is moisture found? Bathrooms for one. With all the water and steam, it creates a perfect environment for mold. Kitchens is another place, specifically around the sink and if you have grout tops. Dishwashers too make a great place for mold to hid.
Look between the cracks in your shower, if you see a black spec, it's probably mold. Check your kitchen area, around your sink and dishwasher, near where the steam comes out.
Did you find any mold? If you did, don't be alarmed. Grab a thick sponge/cloth and multi-purpose cleaner and wipe that mold away. Better to get rid of it now, then later.
3) Cleaning Supplies:
Most of us neglect to clean the tools we clean with. Ironic right? However, failure to clean our supplies can lead to the spread of more bacteria and germs.
Cleaning is as easy as letting your supplies soak for a few minutes. A bucket with hot water and OxiClean powder or Bleach, is all you need to soak your Broom Heads and Brushes.
When it comes to Sponges, you can soak those too. Another option is throwing them in the Dishwasher, just make sure there's no dishes in there.
Any type of Mop Pad or Cloth can be put in the Washer and Dryer. If you have a Vacuum with Bags or Filters, be sure those get changed out. Failure to do so can lead to a clog or malfunction.
-
It's important to be clean. These 3 things can bring on a new meaning to clean and can really impress your guests. Visit our cleaning services page if you're interested in a deeper cleaning for your home.