How to Limit Toilet Overflow Damage
8/5/2019 (Permalink)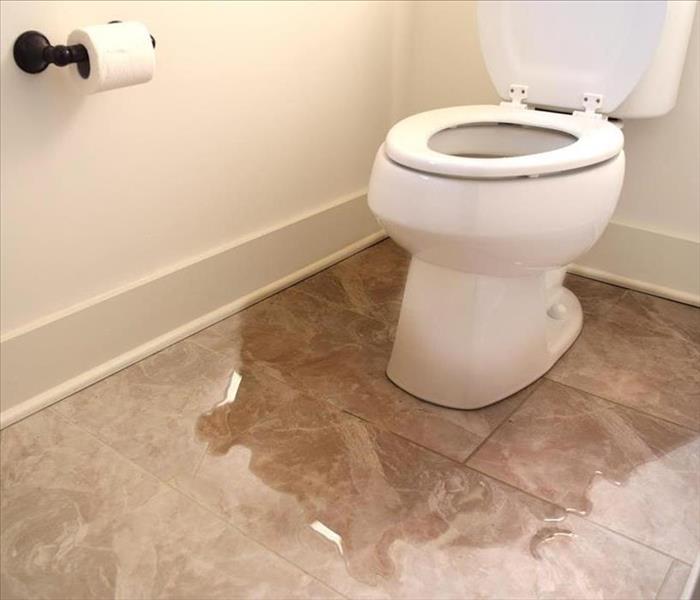 No one wants to deal with a flooded toilet. If you experience a toilet overflow at your Downey home, immediate steps should be taken.
Contact a plumber upon noticing signs of a blocked drain line and take measures to limit sewer damage.
Contact SERVPRO® to help mitigate and clean the water overflow.
Contaminated Water
Toilet water is usually contaminated water. Restoration professionals categorize water damage into three categories:
Category 1: clean water, originating from supply lines
Category 2: contaminated water, from showers or appliances
Category 3: contaminated water containing solid waste


Water from a flooded toilet is likely either Category 2 or 3. Disinfection is needed for both categories due to the contaminated water present.

Damaged Building Materials

Porous materials such as carpet or drywall cannot be completely disinfected, and may pose a continued risk of microbial growth. Mitigation experts usually recommend tearing out these materials prior to disinfecting and drying the area.

Secondary Damage Risks

The more time that passes, the more chance of secondary damage occurring. The most common forms of additional damage are:
The faster the damage is addressed the less likely further damage can occur.

If you are not sure how to handle sewer damage, don't panic. Call SERVPRO® of Downey -(562) 392-3007