Fire Prevention Week: October 2019
9/26/2019 (Permalink)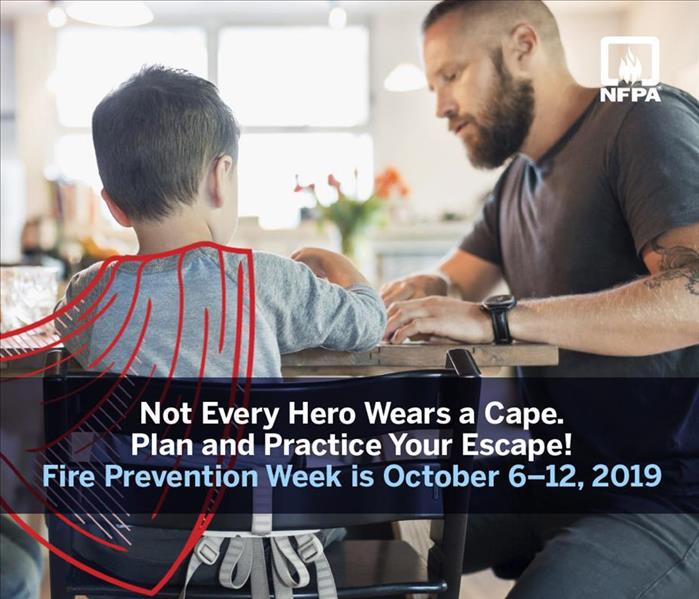 Have you thought about what you will do in a fire? Our actions before and during a fire can influence the outcome, whether good or bad.
Each year 1 week in October is dedicated to Fire Prevention. Why? Because fires occur everyday and put people's lives at risk.
The theme for this year is "Not Every Hero Wears a Cape. Plan and Practice Your Escape!" The theme will teach children, teens, and elderly ones important actions that will help keep ourselves and those around us safe. Everyone needs to take these safety measures.
Did you know?: You may have as little as 1 to 2 minutes to escape safely from the time the smoke alarm sounds.
We can see the need to plan and practice if we're to successfully make it out in time. Be the hero of your family, and make a plan & practice it. Stay updated with Fire Prevention Week by following @NFPA & @SERVPROdowney on social media for tips all week long.