Cleaning Your Air Conditioner
7/22/2016 (Permalink)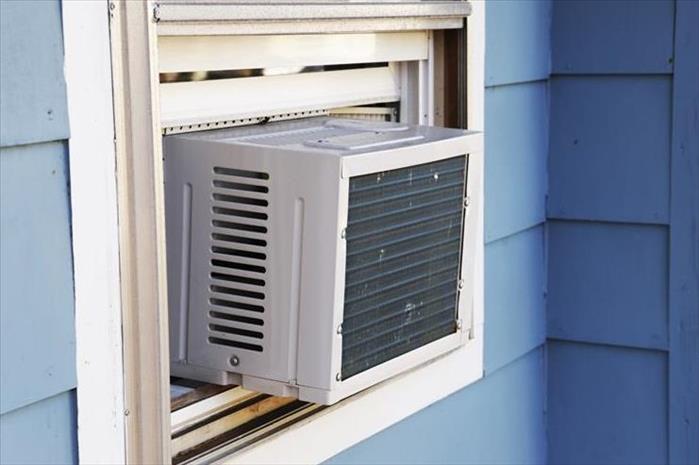 Most of us don't give any attention to our Air Conditioner Unit until it goes out. Then, we give it all the TLC we can to get it back in action again. But our A/C Unit needs our attention, not just when it's not working. Especially during these hot summer weeks/months ahead, we need to give our A/C Unit the attention it deserves.
If you have a large HVAC system, refer to this article on how to check and properly clean it.
In this section we're going to briefly discuss cleaning Window Units. A quick clean every month will keep your portable A/C unit working effectively.
How to Clean:
First, unplug the A/C Unit.
Proceed to remove the front cover, or vent. This may need to be screwed off.
Once the cover is off, the filter should be right behind it. Remove the filter from the unit.
Take the front cover and filter and clean them with soap & water.
Once every thing is completely dried, put the filter and cover back on.
You A/C Unit is now cleaner and will deliver the best possible results on any setting.