Flood Damage Due to Heavy Rains?
11/15/2021 (Permalink)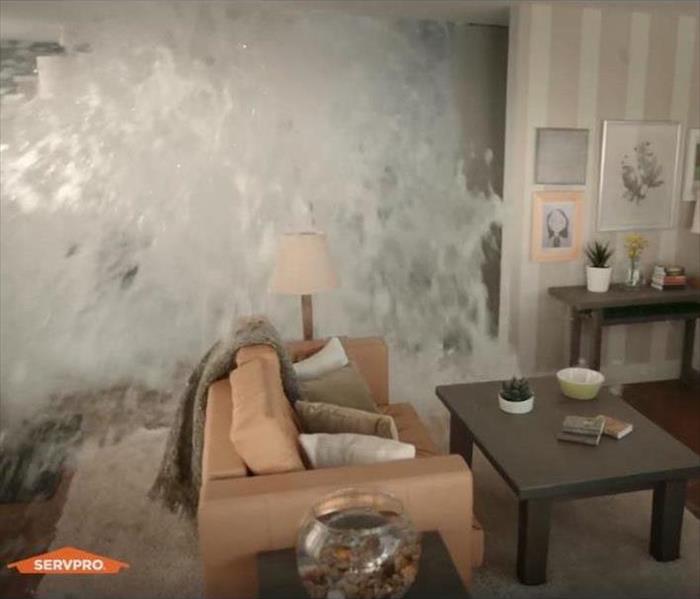 Should your building flood from a storm, call SERVPRO of Downey to help you get back to normal quickly and easily.
Our climate in SoCal is usually dry and comfortable. Sometimes, however, heavy rainstorms cause flooding from overflowing streams as well as from streets and storm drains that cannot handle the large amount of runoff. Homes and businesses flood, causing damage to contents and structures in local homes.
SERVPRO of Downey provides flood damage services for all of SoCal. We respond to almost all calls in less than two hours to help reduce damage and speed up the restoration process. Anything that remains exposed to high moisture levels for extended periods may become damaged beyond our restoration parameters, and may even begin to grow mold.
Rain Storms and Flooding
Our roads and storm drains, while designed to handle large amounts of runoff, are sometimes not sufficient, and buildings get flooded. Those waters don't just bring moisture into your homes and businesses, but also bacteria and contaminants, which can be harmful.
Before entering a building after a flood, make sure you take precautions to protect yourself from electrocution and contamination that may exist. Our SERVPRO technicians can quickly assess the situation and immediately begin mitigation activity to minimize the amount of long-term damage.
When a disaster strikes, SERVPRO® is there to clean up the mess. Call SERVPRO® of Downey, Montebello, Compton, Vernon for your disaster recovery needs. From Fire to Water and Debris removal, we are there to assist you. Call us at: (562) 392-3007