Sewage Backup Causes
12/13/2021 (Permalink)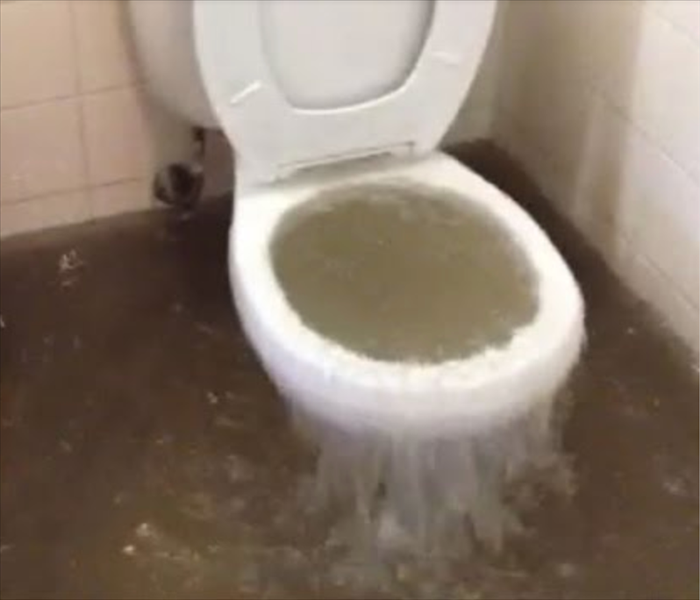 If your home or business experiences a sewage backup, call us to make it "Like it never even happened."
Sewage backups can be an extremely devastating event that can happen to just about any home or business. What are some of the causes of a sewage backup? There are three main reasons that you may experience a sewage backup: damaged sewer pipes, clogs, and tree roots in the sewer system. Let's take a deeper look at these areas.
Usually, if you only have a singular trouble area that experiences a backup, like a tub or a sink, then it is most likely a clog and can be fixed by cleaning the drain. However, if all drains in your home are backed up, then there is a blockage at the main that is causing the issue. Unless the blockage is removed, the overflow will continue and will cause extensive damage to your entire home or business area.
The roots of large trees in the proximity of a sewer line can often cause severe problems. They can grow into the pipes and cause holes and blockages or they may wrap around the sewer line and crush it.
Older properties with older sewer lines that have not been upgraded can have broken or collapsed lines. All the pipes and sewers in older homes were built using cast iron and clay which can wear off with time, get rusty, and easily break down. Present-day plastic sewer lines cannot cause such problems simply because they don't rust.
Sewage backups are not only hazardous to your health, but they can cause a great amount of structural damage to your home. If you experience a sewage back up do not attempt to flush the toilet. Do not use harsh chemicals to attempt to clean out the drain. This can actually cause more damage and make things worse. Open your windows to let fresh air in. It is also very important to keep pets and children away from the affected area. However, the most important thing to do is to call for professional help.
SERVPRO of Downey is here to help with all your water damage needs. We are open 24/7 365 days a year to help you get back to normal. Call us at (562) 392-3007