Restoring Damage from Black Water in Your Home
12/27/2021 (Permalink)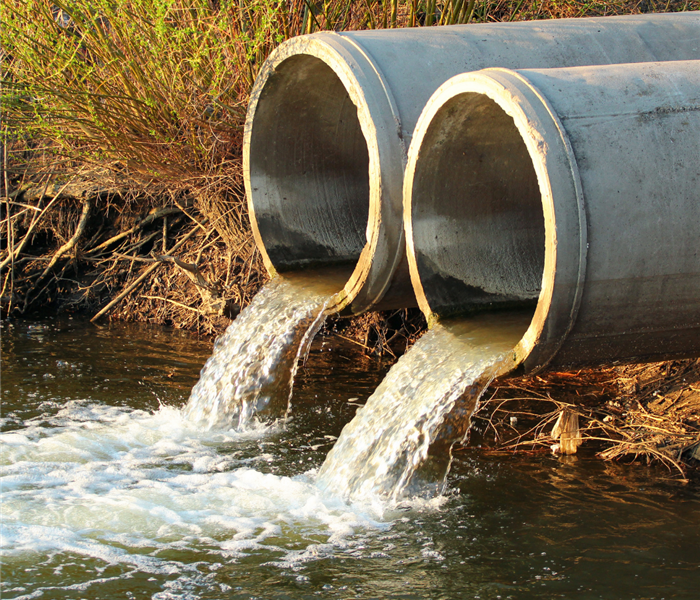 Black Water is not something you want to handle on your own. Make sure you call in professionals to ensure it is fully and safely dealt with.
When a flood takes place, our team of highly trained technicians examines the characteristics of the affected area to determine what category or how severe the water damage is. Category 3, or Black Water as its also known, is the worst and most damaging as this water is considered hazardous.
Black Water or Cat 3 Water is defined as commonly defined as water originating from sewage, but really is any water that harmful chemicals and/or bacteria.
How do we restore damage from Black Water?
If your property is affected by black water, it is extremely important to let trained experts handle the restoration of the space. Because of the extremely contaminated nature of Cat 3, specific quarantine and safety protocols are used to ensure full sanitization and restoration of the affected area.
When a disaster strikes, SERVPRO® is there to clean up the mess. Call SERVPRO® of Downey, Montebello, Compton, Vernon for your disaster recovery needs. From Fire and Water Damage to sanitization, we are there to assist you. Call us at: (562) 392-3007