SERVPRO® Technology: Thermo Hygrometers
5/19/2017 (Permalink)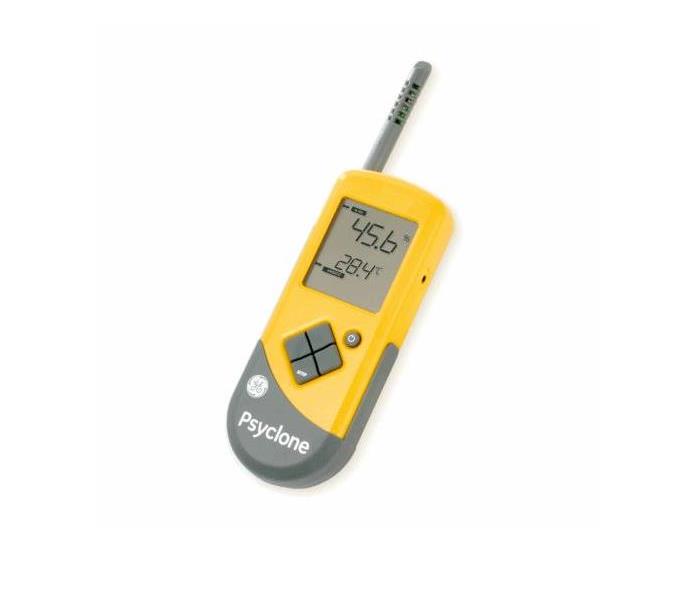 What Are Thermo Hygrometers: Thermo Hygrometers are about the size of a TV remote. This tool is used to measure Humidity levels in the air. It also reads the temperature.
Why Are They Important: These Humidity levels are important when water damage has occurred. It allows us to see how severe the damage is. The higher the Humidity, the more likely the water in the air will penetrate the walls and ceiling. Humid air feels stuffy and musty.
These Humidity levels are checked each time we monitor a home. The lower the levels tells us it's drying properly.