A Moldy Situation
2/23/2018 (Permalink)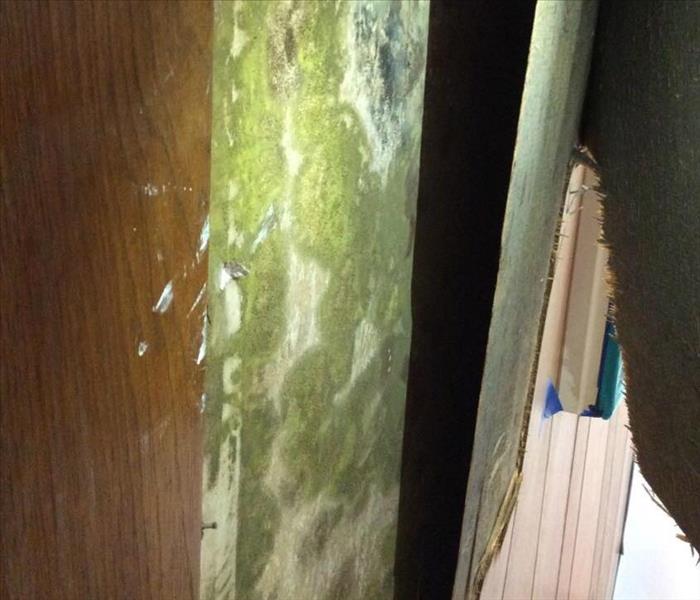 What is Mold?
Mold is classified as an organism, yet it is neither a plant nor animal.
When you think of mold you probably think of that green fuzzy stuff you find on your bread when it's been in the pantry too long. Or maybe you think of the black dots you find in your shower or around your kitchen sink.
It's true, mold comes in various forms and different colors.
What Does it Matter?
Something you may or may not remember from science class is that mold travels through the air. Yes it's everywhere, but you can't see them. It's only when they attach themselves to other organic material that they become visible.
You may wonder..."Is there mold in my house or business?"
The answer is yes, since mold spores are airborne. Don't worry though, call SERVPRO of Downey when you can see it.